Red Star Over Wessex - A History for YCL West of England (Pamphlet)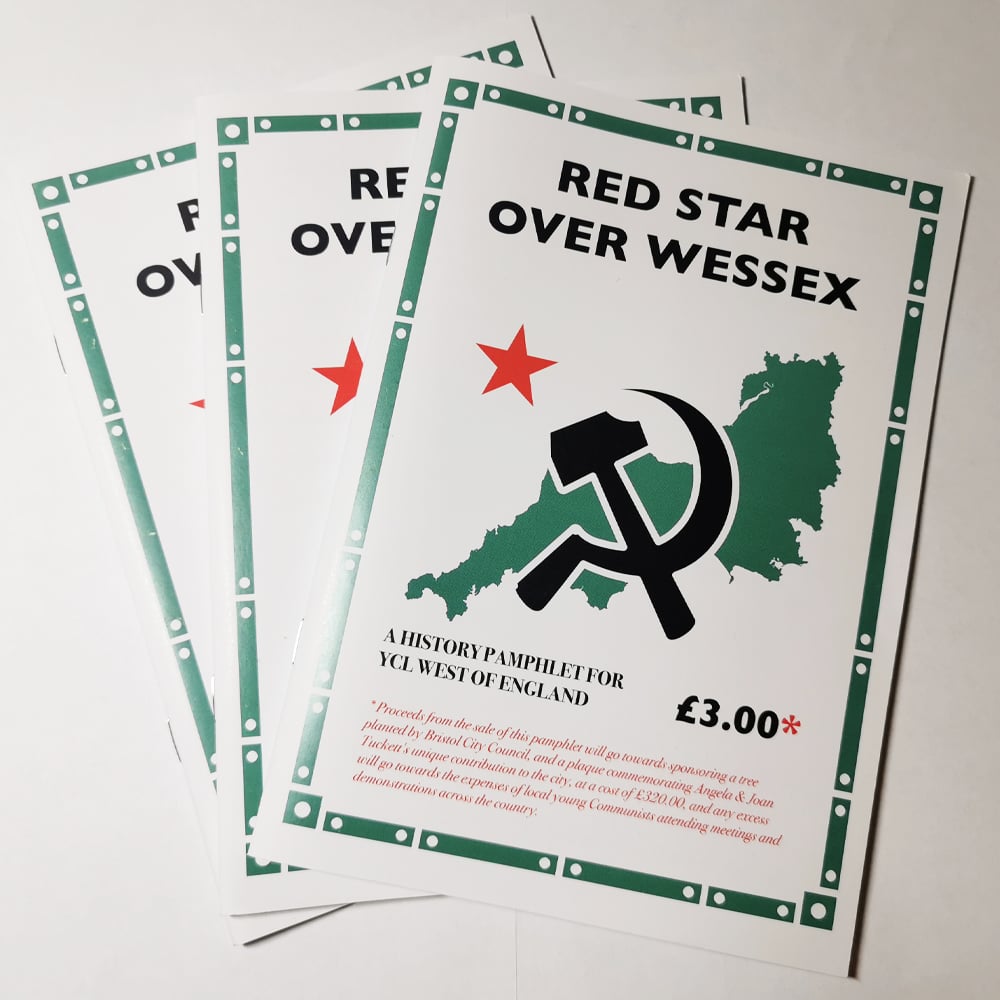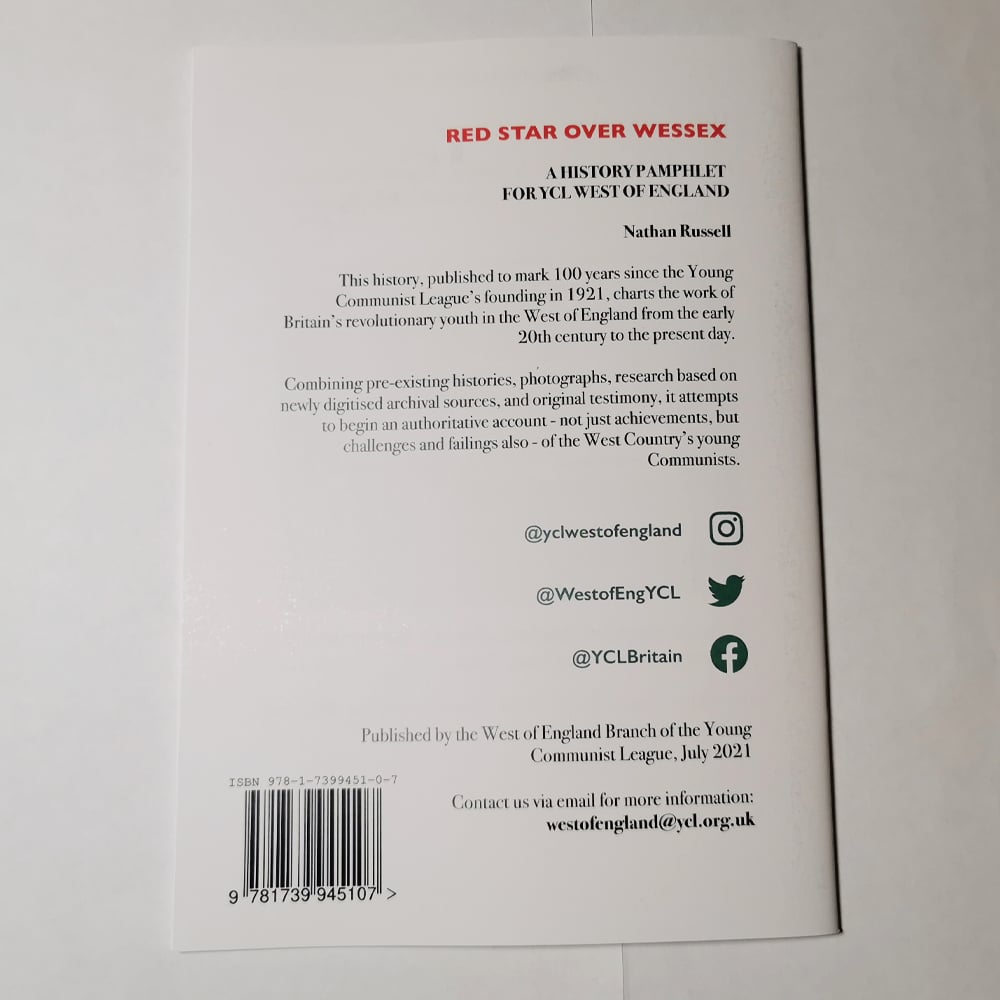 40 pages
The history, published to mark 100 years since the Young Communist League's founding in 1921, charts work of Britain's revolutionary youth in the West of England from the early 20th century to the present day.
Combining pre-existing histories, photographs, research based on newly digitised archival sources, and original testimony, it attempts to begin an authoritative account - not just achievements, but challenges and failings also - of the West Country's young Communists.
Published by the West of England Branch of the Young Communist League, July 2021.
-
**Proceeds from the sale of this pamphlet will go towards sponsoring a tree planted by Bristol City Council, and a plaque commemorating Angela & Joan Tuckett's unique contribution to the city, at a cost of £320, and any excess will go towards the expenses of local young Communists attending meetings and demonstrations across the country.**