A Centenary for Socialism (Book)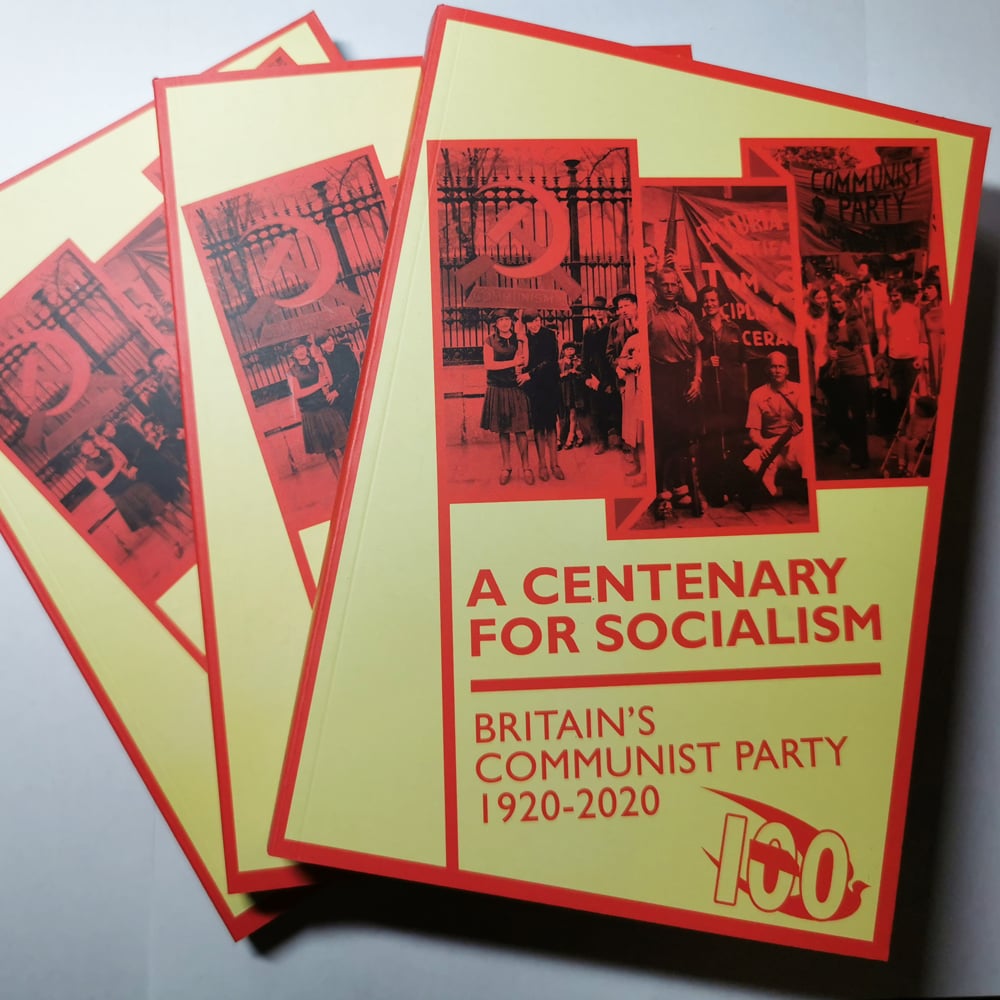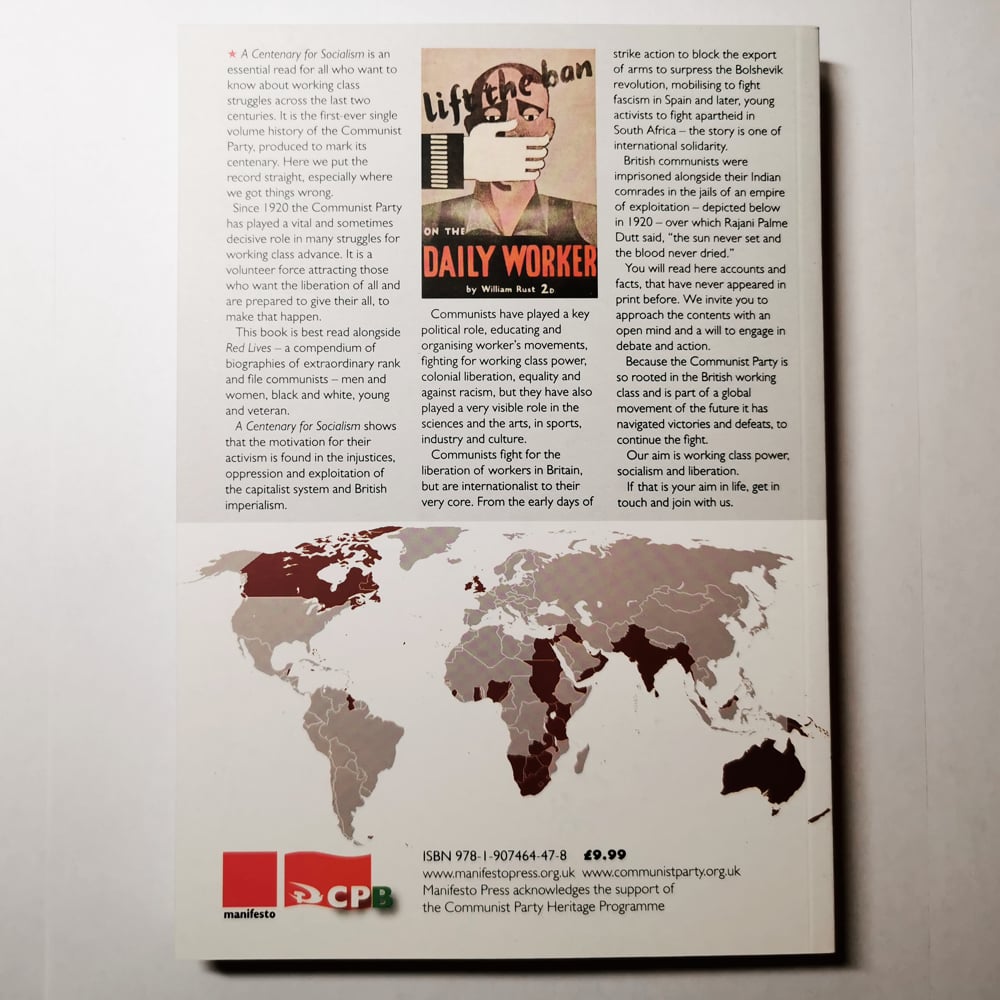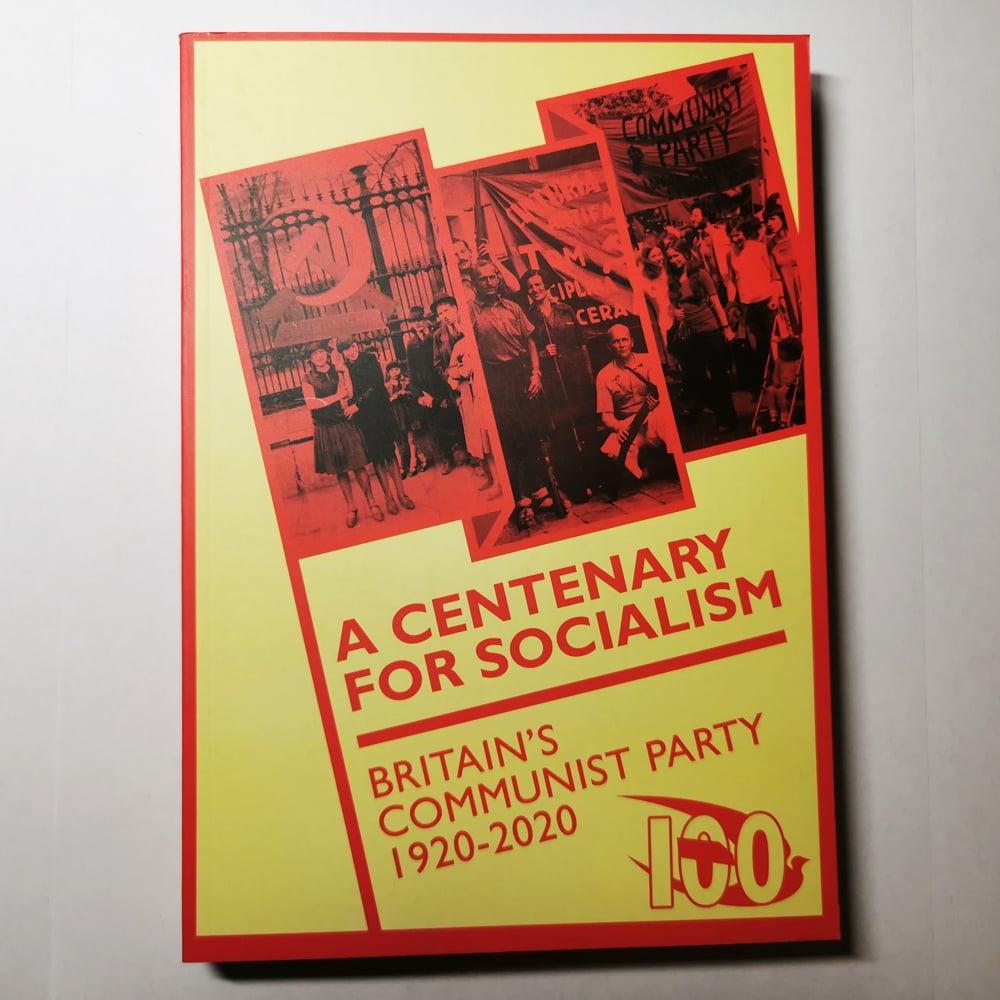 Produced by the Communist Party of Britain in 2020.
The first ever, single volume history of the Communist Party. Edited by Mary Davis, with 20 contributors charting 100 years of struggle in economic and political life of workers and the battle of ideas.
308 pages.