YCL Summer Camp Postcard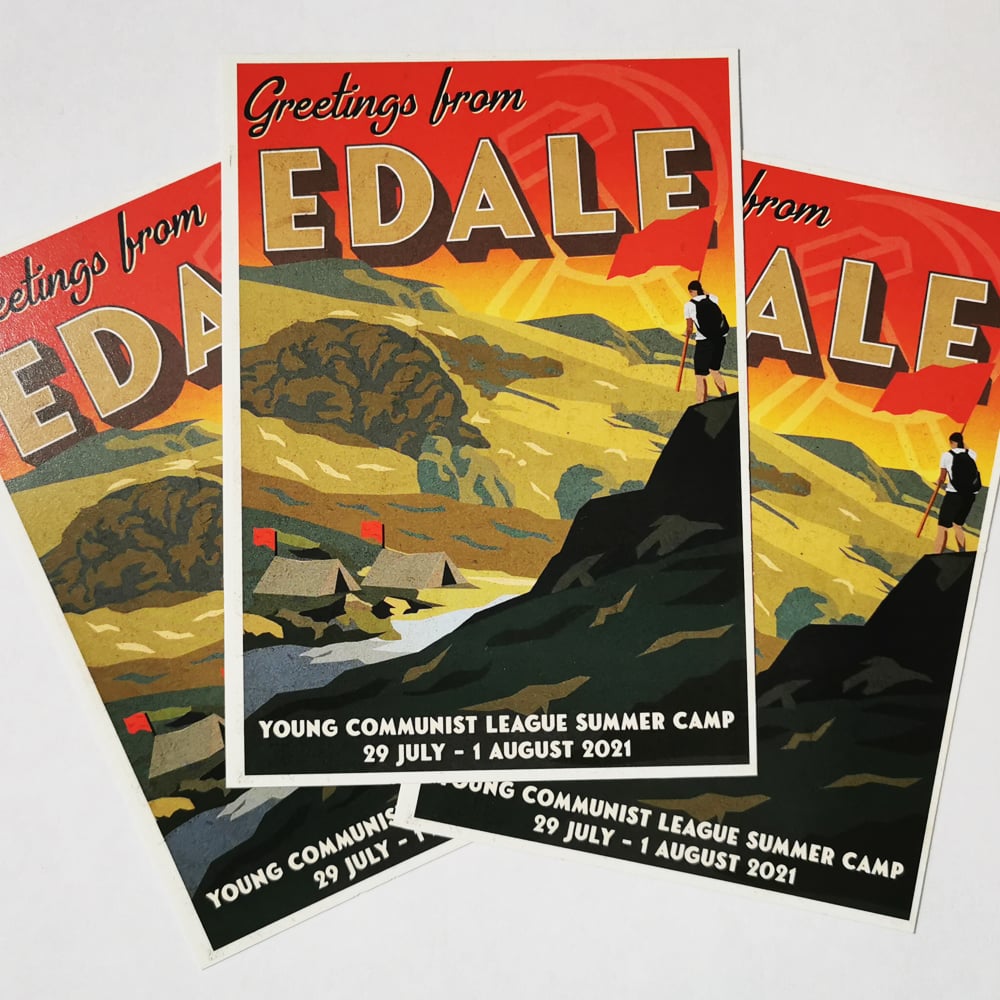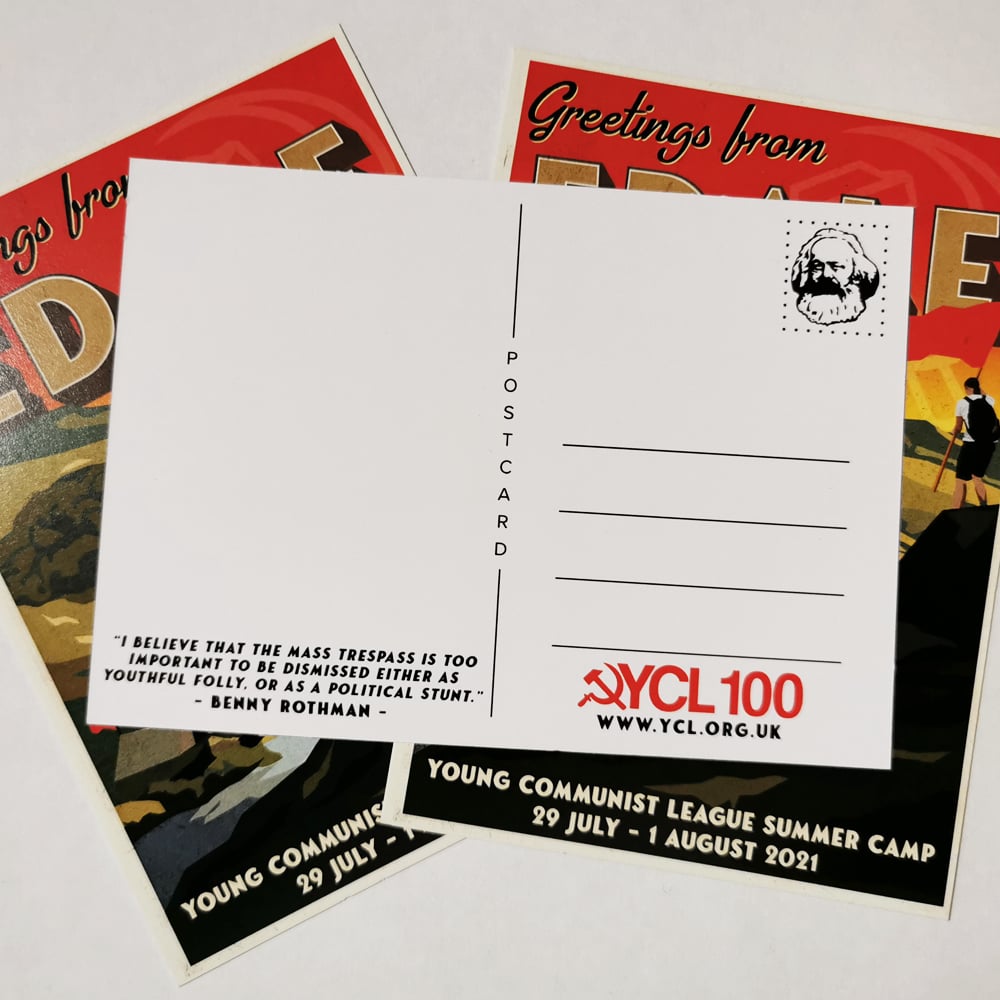 For our Summer Camp this year in Edale, Derbyshire, we produced just over 200 limited edition postcards for donations. We have a handful left, so thought we'd put them for sale on here.
INTERNATIONAL ORDERS:
International orders may be subject to additional tax upon receipt. Any items which cannot be delivered will be returned to us. Refunds will be available upon their return, minus the cost of the initial postage.